Dear Angel Investor,
First aired in 2009, Shark Tank continues to capture the attention of millions with each new episode.
Heck, I'm guilty of binge-watching a season here and there!
And you've probably seen the update shows where they share how the companies are doing present-day.
Let me tell you… the Shark Tank Effect is real. Many of the companies featured have seen HUGE growth in sales.
What if YOU could have invested alongside Daymond John in the deal that took one company's annual sales from $154,000 to $16,000,000 in 3 short years?
Read on to learn more about this cultural phenomenon… and you learn how you can ride the "Shark Tank bump", too. 
Investment shows like Dragons' Den and Shark Tank have become immensely popular in recent years. Audiences across the globe love to tune in each week to see wacky inventions and innovative ideas meet the likes of celebrity billionaires in a reality TV format.
While these shows are good old-fashioned entertainment to most — to angel investors they're a beacon of opportunity. 
Rising interest in investing and startups means more people are becoming aware of a long-held secret — you too can become an angel investor. 
That's right, opportunities like the ones on TV aren't reserved for the likes of Mark Cuban and team. You can get a chuck of the action. 
Shows like Shark Tank show the potential all angel investors have for big gains. 
Also, these shows churn the startup culture and incentivize entrepreneurs. A booming startup community is an angel investor's playground.
The "A" Factor
Top angel investors know — good startups are ready to explode, they just need a nudge.
When angels enter into the equation, ideas go from good to great.
Sure, through funding alone, startups can expand, invest, and improve to reach wider audiences and streamline systems. But, with the guidance of a knowledgeable angel, businesses can unlock entirely new markets or create better products.
For example, clothing startup Tipsy Elves went onto Shark Tank with the singular goal of expanding their holiday sweater business. 
Angel investor, Robert Herjavec, convinced the founders to use their sweaters to capitalize on other holidays and target college football fans. This became a massive hit.
Now, Tipsy Elves sells apparel year-round and has profitability and versatility they never dreamed of. (Keep reading to see how successful Tipsy Elves really became!)
This is the win-win effect angels bring to a startup. 
Learn from the Sharks
Shark Tank is a reality show, and the reality is, the goal is entertainment. 
Yet, the startups are real and the Sharks are bonafide angel investing geniuses.
So, while the Sharks don't always give away their angel investing secrets (like we do) there is still much to learn from them. 
Understanding why the Sharks choose to walk away from some deals and pull the trigger on others can help you hone your angel senses.
Shark Tank Success Stories
Let's take a look at the top-performing startups featured on Shark Tank. Watch out for the company's backstory, their team, and their pitch.
We will break down the deals the angels made, and the incredible profits they reaped.
Tipsy Elves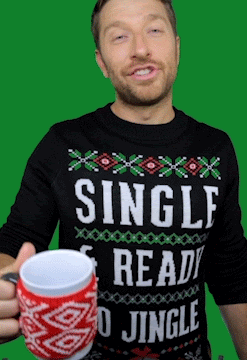 This is an idea you might chuckle at moments before its sly brilliance clicks in your head.
Tipsy Elves sells whimsical holiday sweaters. That's all. No fancy new technology or earth-shaking innovation, just sweaters. 
Apparently, this idea really struck a chord with the culture. It turned out to be a major fashion changer.
It perfectly balances between kitsch, nostalgia, and humor. Tipsy Elves feels like one of those ideas that was just sitting there waiting to be picked up for years.
The Deal
Angel investor Robert Herjavec threw down $100,000 that the founders needed to up production in exchange for a 10% stake.
The Payoff
So, what were the results?
Before appearing on the show in 2013, Tipsy Elves earned about $600,000 in annual revenue. In 2015, that number shot up to $10 million. Today, the company has generated over $100 million in total sales and is showing no sign of slowing down.
GrooveBook
This subscription-service startup had incredible success in a dying industry — printing.
Husband and wife team Brian and Julie Whiteman pulled this concept from the ether and slapped it down on the Shark's desks. The idea goes something like this:
Billions of photos are taken each day. Most people have hundreds if not, thousands of photos sitting on their smartphones or computers collecting digital dust. Why not do something with them?
For only $2.99 a month, GrooveBook will make you a physical photo album and mail it right to your doorstep — no shipping fee, no hassle. You simply select your favorite 100 photos from your phone using the GrooveBook app and the rest is taken care of. 
Each monthly photo album comes with a unique cover and easily removable, high-resolution photos of your favorite moments. The date and location are even added to each photo automatically.
The Deal
The couple made a deal with two of the angel investors, Mark Cuban and Kevin O'Leary, for $150,000 in exchange for 80% percent of the licensing rights.
The Payoff
Just 11 months after receiving their investment from the angels, the company was purchased by photo printing and sharing giant Shutterfly for a whopping $14.5 million.
Had you invested $1,000 in this deal when the Sharks did, you'd have seen a 7,733% gain, turning that $1,000 investment into $77,333.

Bubba's-Q Boneless Ribs
Another tasty startup, Bubba's-Q grew from nothing into a national brand. You can find its products in Costco, on QVC, at Yankee Stadium, on the Carl's Jr. menu, and in more than 5,000 retail stores.
But when Al "Bubba" Baker, 1978 NFL Defensive Rookie of the Year, walked into Shark Tank, he had nothing but a patent for pulling the bones out of a rack of ribs and a nice sauce recipe. 
So, what happened?
Bubba got the funding and guidance he needed from an angel investor who saw the tremendous potential on the plate in front of him.
You see, as simple as the idea is, there wasn't another product like it on the market. 
Pre-sauced, boneless ribs didn't exist. Bubba took an American favorite and flipped it on its head. Now, people like Bubba's wife, who served as inspiration for the boneless ribs, can enjoy them with a fork and knife.
The Deal
Despite making his fortune in clothing, angel investor Daymond John took a calculated chance on Bubba's-Q Boneless Ribs. Whether he was a master of packaged food products or not, the key factors checked out, and the idea excited him.
Daymond John agreed to a $300,000 investment for a 30% stake.
The Payoff
Before earning an angel investment, Bubba's-Q was doing about $154,000 per year. Just three years later, it was pulling in $16 million a year. John believes he can help the company achieve $200 million lifetime sales in no-time.
This turned out to be John's most profitable investment ever on the show. 
Scrub Daddy
Finally, we have a quintessential infomercial product. The Scrub Daddy is a simple household cleaning product — a sponge.
This deceptively basic product became the number one most successful product to ever appear on Shark Tank. 
How? Through the innovation of a stagnant product, an incredible pitch, and a smiling face.
The founder may be smiling now, rolling in dough, but the face I'm referring to is actually on the sponge itself. Scrub Daddy has two eye holes perfect for gripping to clean inside glasses, and a mouth for cleaning utensils. 
But, the real innovation is that the sponge drastically changes textures depending on the temperature of the water you use. When put under a cold tap, the sponge becomes remarkably hard and dense, making it perfect for baked-on messes. When placed in warm water, the sponge becomes soft and pliable, perfect for standard kitchen cleaning jobs. 
The Deal
"The Queen of QVC", Lori Greiner, jumped on this product right away. As an expert in televised home shopping — Lori saw big potential in this little sponge.
Because she operated within her wheelhouse and understood Scrub Daddy's strengths, weaknesses, and marketing strategy, she was able to make an incredible deal that undoubtedly made her millions. 
She paid $200,000 in exchange for 20% of the company.
The Payoff
Before enlisting the help of an angel in October 2012, Scrub Daddy had managed a total of $100,000 in sales.
By January of 2017, Scrub Daddy's total revenues surpassed $100 million — the highest of any Shark Tank product, ever.
Today the company is valued at over $170 million. Scrub Daddy may be the number one sponge in the world.
Had you invested $1,000 in this deal when the Lori did, you'd have seen a 17,000% gain, turning that $1,000 investment into $170,000.
A Good Time for Sharks, A Good Time for Angels
The general public is more interested in investing and startups than ever before. This popularity has already sparked the dreams of thousands of entrepreneurs, who saw an avenue for investment for the first time.
The other side of the coin is that more investors are waking up to the realization that they can get involved. They can be the one lending the money and getting big returns for it. 
That's why we're here — to show you that you can play with the big boys.
Even with a modest sum, anyone can become an angel. The billionaire's secret is out.
So, take what you can from investing shows. See the startups and deals. Get inspired. When you're ready to take the next step, you know where to come. StartupCamp.
Ready to be The Shark? Learn how you can invest alongside The Boardroom… And jump in for the ride of the next Shark Tank-bump!