We're in the middle of the biggest shift the alcohol industry has seen in decades. 
It's like in the late 70s when beer cans went from pull tabs to the stay tabs we use today… Only bigger.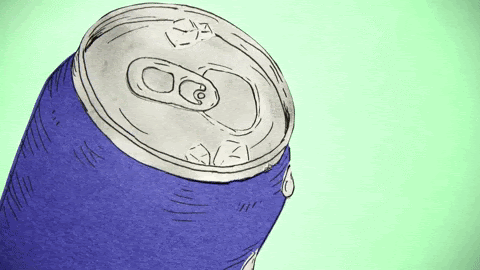 However, the big difference is this…
…you can actually profit off this latest trend we're seeing. 
In fact, we believe in it so much, we doubled-down and invested $125,000 into a BevTech company that's leading the way in the RTD (ready-to-drink) alcohol space.
You see, consumer demand shows people's tastes and desires are changing –– they want more than a refined buzz from their drink.
They want more flavor variety from lower-calorie, low-carb beverages, with sustainable packaging that helps the environment.
And the ready-to-drink (RTD) alcohol brands are surging to meet the demand and bringing countless opportunities for the startup investor.
I unpack the biggest trends in the RTD market and share future growth projections (read: upside potential) in my latest briefing.
In 2018 the ready-to-drink (RTD) alcoholic beverages market accounted for over $26 billion with a projected 4.6% compound annual growth rate, which would bring the market to over $39 billion by 2027.
Changes in society and consumer preferences have pushed forward innovative products. We are witnessing a once-in-a-lifetime opportunity for alcohol entrepreneurs and investors to mold the industry's future.
I'd like to show you why RTDs are hands down the best-positioned type of drink to thrive in this new market.
What Exactly is an RTD?
RTDs are simply single-use, pre-packaged beverages. These are things like energy drinks, iced teas, and smoothies.
A huge part of the RTD market — and our focus for today — is alcoholic RTDs. 
These are pre-packaged drinks infused with alcohol and include hard seltzer, alcopops (hard sodas), and pre-mixed cocktails. 
Ingredients to RTD Success
Let's explore the trends and data behind RTDs. These are the factors that set RTDs apart from other drinks and help them win in the minds of consumers.
Premiumisation
More and more, consumers value quality over quantity. This can be seen across the food and beverage industry, but it is especially true in the adult beverage market. 
Think about this — alcohol spending is increasing faster than alcohol consumption. Between 2018 and 2019, spending increased by 2.5% and consumption by only 0.3%. People aren't paying for more drinks, they are paying more per drink.
Craft beverages are agents of premiumization. Their growth shows us how much consumers favor small-batch, quality-focused products.
Craft wine and spirits are poised to increase their volume market share by one percent each year until 2024 in the U.S. and China, the two largest craft wine and spirits markets in the world. 
In 2019, craft beer consumption grew by 4.1% while all other types of domestic beer struggled. Even the big flagship brands are in decline, but craft still manages to captivate drinkers.
RTDs are set to mirror this trend. They are already seen as "premium" compared to traditional drinks, and there are many craft RTDs to choose from. 
Health Trends
Health concerns are fueling the current market. 
While alcoholic beverages will never be seen as 100% healthy, a huge chunk of consumers are turning towards low- and no-alcohol drinks, low-calorie drinks, and drinks with more natural ingredients to keep their health in check. The pandemic has only compounded the interest in these products. 
More than any other type of drink, RTDs have healthy options. There are low-sugar, CBD-infused, low-alcohol, vitamin-rich, gluten-free, and low-calorie RTDs. 
It has become a simple and frequent choice for health-conscious drinkers to swap high-calorie beers for healthier RTDs.
Convenience
It doesn't get much easier than twisting a top off. 
Consumers love cocktails, but don't always love making them. They require at least two if not five or ten ingredients combined in the right balance to make a good cocktail. With ready-to-drink cocktails, you can have the same result with none of the work. 
The RTD spirit-based cocktail category grew 40.7% over 2019 while malt-based RTD cocktails grew an incredible 574%. 
Now that much drinking happens at home, not on-site with a bartender handy, cocktail lovers are reaching for RTDs.
For young drinkers, the most popular occasions for RTDs are things like picnics, beach and pool excursions, and during travel and holidays. While socializing outside, far away from any bartending paraphernalia, many consumers are reaching for RTDs over beers.
Marketing and Packaging
In the age of social media, attractive, modern, recognizable packaging is essential. Just as we eat with our eyes, we drink with them, and we shop with them.
RTDs are known for their eye-catching colors and design. The best RTD packaging communicates an accessible yet premium beverage. 
As I mentioned before, RTDs are most consumed at outdoor social gatherings and events. At these events, RTDs are selected for their portability and convenience, and then end up photographed and posted across social media. This gives brands free marketing and associates them with young, fun, social events. 
Biggest Success in the RTD Market
We have said a lot about RTDs in general, but now it's time we get into the specifics. What types of products are winning in the new market? What should we watch out for moving forward? 
Here are the drinks you need to know.
Hard Seltzers
The biggest trend in the entire alcohol industry is hard seltzer. 
Hard seltzers spectacularly burst onto the scene. In 2019 the volume of hard seltzers rose by 50%. Today, this single type of beverage makes up 43% of the entire RTD category. And current projections see hard seltzer consumption tripling by 2023
This isn't the end of the RTD boom, it's just the beginning. Hard seltzers popped up at the right time, giving consumers a low-calorie and exciting new way to drink. Now that seltzers have broken the mold of the beer-wine-spirit paradigm, other RTDs are coming into prominence alongside them.
Craft Spirit RTDs
Established brands have introduced their own spirit-based RTDs which have seen success. At the same time, following the trend of premiumization in the RTD market, craft spirit brands are gaining ground. 
Many consumers are opting for cocktails and mixes with craft distilleries' products, paying a premium for what is perceived as higher-quality spirits. These craft brands win on the promise of localized ingredients or botanicals and more herbaceous and unique flavor combinations. 
As the big brands and the smaller craft brands duke it out, there is an overall shift towards variations on classic drinks and new mixes with unusual ingredients. Consumers' interest in varied products makes for an open and diverse playing ground in which many brands can find their niche.
Hard Tea
These days, some very interesting ingredients are blended into heard teas. The ingredients show us what health-oriented drinkers are looking for, and what the future RTD market has in store. 
Hard teas now boast spices like turmeric and ginger and botanicals like herbs and berries as flavorful, immune system-boosting additives. 
Wine, beer, and spirits are unable to compete with the flexibility of  RTDs. Almost anything that tastes good and is considered healthy can be used in an RTD brand. Moving forward, nearly anything that improves perceived healthiness, can and will be blended into an alcoholic beverage.
Takeaway
Drinkers' new desires are met more readily with RTDs than with any other type of beverage. 
Young consumers are drinking less at bars and more in outdoor social events where the convenience of RTDs plays well. 
Consumers of all ages are more concerned with what goes into their bodies, and the solution — low-calorie, low-alcohol, natural-ingredient beverages — is coming from RTDs more than any other drink.
Finally, people want new flavors and experiences. RTDs encompass teas, cocktails, seltzers, and sodas, mixed with alcohol and any number of flavor combinations. No other category of drink has the incredible potential of blends and combinations that these do. The possibilities are limitless. As trends shift, the ingredients will follow.
RTDs are like the manifestation of all adult beverage trends. This is precisely why RTD growth is the highest in the industry and why we are sure to see continued success from this category long into the future.
---
We just invested in an alcohol company with a full lineup of ready-to-drink beverages. And they're The Boardroom's highest revenue investment ever. Get instant access to our complete Investor Package, analysis of the company's upsides and risks, and investing portal.
---
Sources