Dear Angel Investor,
Chris Graebe here. 
I've gotta say, it's a great time to be an angel investor. I'm reminded of it daily by the many interesting startups who pitch The Boardroom.
But, just because they are "interesting" doesn't mean they make the cut.
90% of startups fail—and it's my job to find the 1% who don't just succeed, but hit a home run.
Those are the kinds of companies that could actually change the world… And make their investors very, very rich.  
That's why, when I spot a company that's led by an incredible founder and is clearly addressing a pain-point in a market, I always get us fired up.
The company I'm sharing with you in today's Startup Spotlight checks both of those boxes and more.
The founder is a passionate visionary on a mission to reduce the frustration and hassle parents experience when clothes shopping for their kids.
This one's near and dear to my heart, folks, as a father of five.
One box at a time.
They've taken the kids' clothing industry by storm and recently gained Foot Locker's support — $12.5 million worth of support.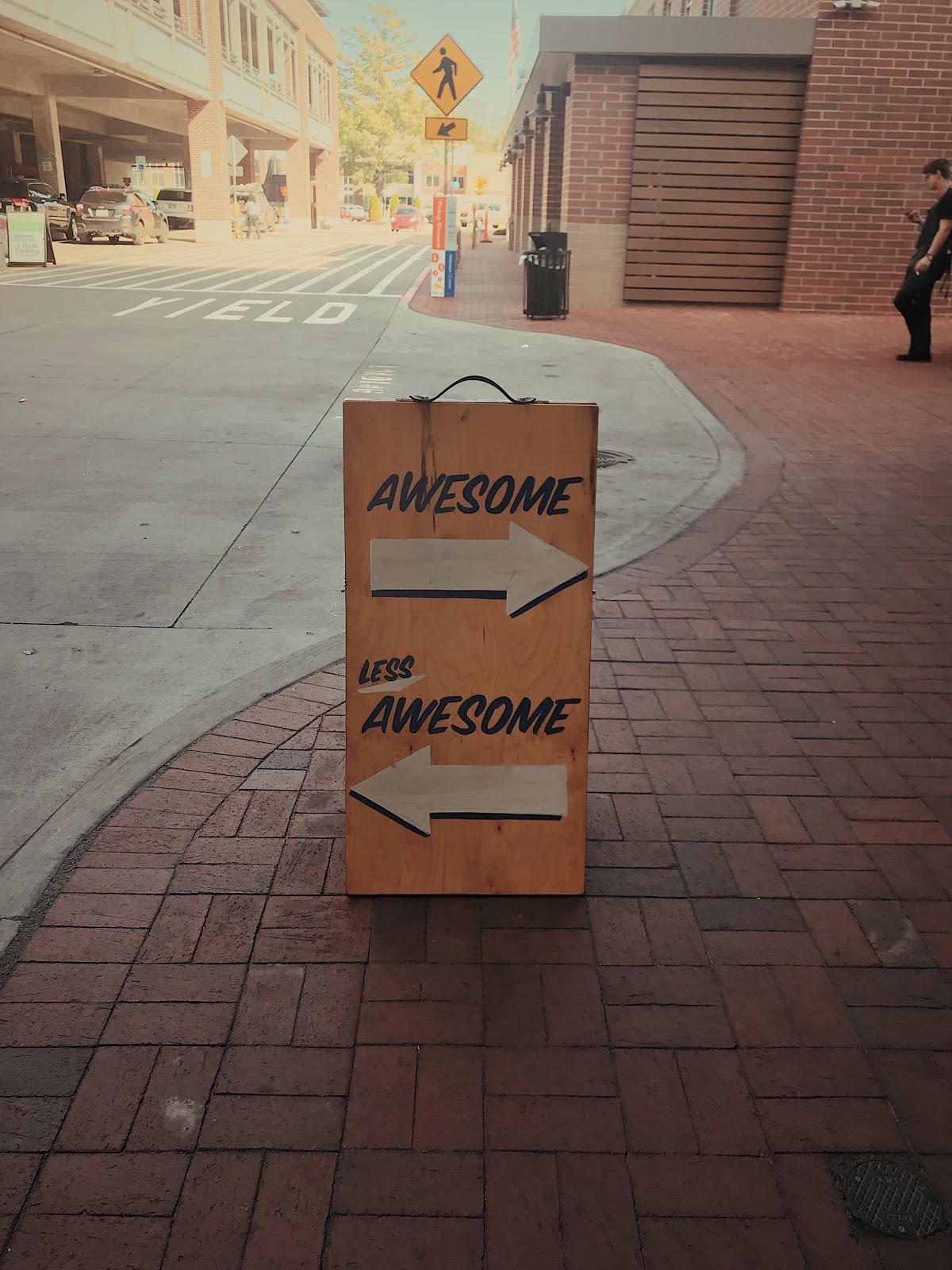 A lot of people just didn't like the name, but I think it's awesome.
Rockets of Awesome is a personal shopping service and apparel brand for kids' clothes. While they offer traditional e-commerce, their specialty is a quarterly subscription box to help alleviate the pain points that parents experience around shopping for kids' clothing.
Customers fill out their kids' preferences, from favorite colors to if they like to wear stripes or polka dots. With all of this detailed information, Rockets of Awesome leverages its data science capabilities to individually create a box and deliver it to the customer, seamlessly.
Rachel Blumenthal – CEO and Founder, Rockets of Awesome
Rachel Blumenthal, a serial entrepreneur, started her career at Yves Saint Laurent, where she worked in a creative environment, but her role was not creative.
One weekend, she made a ring and decided to wear it to work. The editors from Lucky Magazine, colleagues of Rachel's at the time, saw the ring and decided to feature her as a designer in an upcoming issue. Rachel wasn't a designer and had never designed a piece of jewelry before that weekend.
She studied economics, but always "sort of" viewed herself as a creative. The feature in Lucky led to a feature in Daily Candy, which led Rachel to set up a company in her living room. That livingroom-born business launched when she was 24. 
She didn't know she was on the path to becoming a serial entrepreneur. Instead, Rachel thought she would go the business school route and strive to become the president of a company, someday. 
Boy, was she wrong!
She went on to build a fashion jewelry company called Rachel Leigh, which she ran for eight years. The brand was in 500 retailers worldwide and was private labeled for American Eagle, Target, and J. Crew.
She then launched a company called Crickett Circle, her first venture into the tech and startup world. Crickett Circle was essentially the blueprint of what to buy when you have a baby. It was a solution for parents and did the work for them, which is a foundational element of Rockets of Awesome.
Blumenthal saw the opportunity to build Rockets of Awesome after observing the success of innovative direct-to-consumer (D2C) ventures like Warby Parker, Casper, and Harry's. 
Harry's in particular, the D2C razor company that was acquired by Edgewell Personal Care for $1.37 billion, identified a problem and, while solving it, continued to deliver exceptional customer service and great value to customers. 
What was glaringly obvious to Blumenthal was that parents, arguably the busiest segment of all consumers, had nobody working to make their lives easier…
Another Dive Into the Subscription Box Waters
A few months back, in our Startup Spotlight on BarkBox, we expressed just how challenging it is for a subscription box startup to successfully break into the scene.
They're usually going up against a ton of competitors, many of which are big-box retailers with massive brand recognition and deep pockets. If that wasn't enough, with a clothing box, startups have to navigate the ugly waters of members not liking the products they get in their shipment.
The only "pay for what you keep" model in the subscription space helps alleviate and reduce the pressure of not liking a few items in the shipment. Rockets of Awesome has gone the extra mile to let both the parent and child preview the quarterly shipment in advance. They take customer experience a step further by offering free membership, free shipping, and free returns. 
The reason why a subscription box made sense for Rockets of Awesome was pretty simple if you understand kid's clothing. The quarterly seasons match up quite nicely with the time it takes a kid to grow out of their clothes. It's a purchase that parents would already be making — why not do the work for them with a brilliant needs-based solution?
For busy parents, especially moms and dads who work, they don't have time to shop. Blumenthal questioned why somebody couldn't use technology to understand a child's preferences, predict when they're going to need new clothes based on growth, and effectively bring the product to the convenience of their home.
She built it. 
Flying Past the Competition
Before going into the competitive landscape Rockets of Awesome is taking on, let's first have a look at a notable failure in the space.
Some big-box retailers including Old Navy have tried this model but have failed. Old Navy offered a quarterly box priced at $69.99. Never heard of it? That's because it didn't last long. You see, Old Navy didn't have a seamless shopping experience or effectively alleviate the pain points of shopping online. 
Rockets of Awesome is designing and manufacturing their own brand of apparel, in kids' sizes 3 to 12, with price points of $16-$38. Similar to Gap Kids and Zarra. However, the quality is much nicer, more similar to J. Crew or some European brands. Early on, the brand was seen as a kind of Stitch Fix for the under-12 set, but over the last three years, it has expanded to much beyond.
Biggest Competition: Stitch Fix Kids
Stitch Fix Kids launched on July 10, 2018, and is currently one of Rockets of Awesome's largest competitors, given its name recognition. Stitch Fix is available in sizes 2T-14, with prices ranging from $10-$35 per item. Kids Fixes include 8-12 items from brands including Under Armour, Nike, TOMS, Threads 4 Thought and more.
Stitch Fix has its own exclusive brand, Rumi + Ryder, a line of everyday essentials for boys and girls. The way it works is that customers pay a $20 styling fee, which is applied to any product purchased in their child's Fix. Customers purchase what they want, and return the rest with free shipping and returns.
The Stitch Fix Kids offering is fundamentally different than that of Rockets of Awesome, as they offer clothes from brands that you can purchase in many other locations. Rockets of Awesome differentiates itself by only selling its own brand.
Other notable competition in this space currently includes Kidpik, Kidbox, and H&M Kids.  
A Vertically Integrated Brand with Business Partners Built for Scale
Being vertically integrated is a big part of being a successful direct-to-consumer brand. Blumenthal worked closely with the founders at Warby Parker (her husband, Neil Blumenthal, is one of the founders) on a go-to-market plan, brand design, and the first couple collections sourced from China.
Rockets of Awesome has put an intensive capital investment into designing and manufacturing its clothing in-house. The team designs clothing that they feel is missing from the market, with materials that are soft but also durable since kids get messy.
They implemented a vertical integration strategy in the right way. They grew slowly and made sure their production and supply chain was in a place to allow them to scale quickly when the time came. Having previously focused more on the health and economics of the business, now Rockets of Awesome is prepared for rapid growth and to take their vertically integrated company to the masses.
In terms of the health of the business from a cash perspective, Rockets of Awesome has raised $19.5M in a Series C round led by Foot Locker, with participation from existing investors including Forerunner Ventures, August Capital, Burda, Signalfire, and General Catalyst.
This brings its total funding to date to nearly $50 million. They also boast celebrity investors like Gwyneth Paltrow and Serena Williams who have even been caught with matching Rockets of Awesome outfits on their daughters. 
From Online to Brick-and-Mortar
Online-first D2C businesses have started venturing into the not-so-profitable retail space. However, many of these brands do not treat retail as a profit center of the business. D2C brands are using their physical stores as an experience as well as a marketing channel.
Brands like Casper and Warby Parker have used these stores as showrooms that allow consumers to directly touch and feel the brands' products. This strategy also allows them to target customers who may not feel comfortable buying a product without seeing it first. 
Now fueled by Foot Lock funding, Rockets of Awesome is expanding into retail. As with any lean startup, Rockets of Awesome tested retail with its opening of a pop-up shop, and eventually converted it into a permanent location.
Rockets of Awesome has also launched its own "mini-stores" within Kids Foot Locker stores, as well as a collection on the Kids Foot Locker website. Blumenthal is excited to get access to more moms, as she recognizes the value of Foot Locker's presence in every major mall in the United States.
Digiday recently conducted an interview with 12 direct-to-consumer companies. They all expressed that their online sales were greater in cities that had physical stores. The push into retail will also allow Rockets of Awesome to directly tap into the back-to-school market. With Foot Locker as a partner, this is especially important because of Foot Locker's success during the late summer. 
Celebrating Life With Kids, But Also Profiting
Rockets of Awesome is developing a scalable e-commerce system that powers a business with massive market opportunities. They have a best-in-class data science system and a vertically integrated supply chain that allows for continuous improvement and personalization of the product offering.
Look for Rockets of Awesome to continue to build their brand recognition, as they leverage their latest round of invested capital and the expertise and resources that Foot Locker provides. Founded on the principle of celebrating real life with real kids, Rockets of Awesome is primed for takeoff.