For some, a unicorn is a colorful horse with a horn on its head.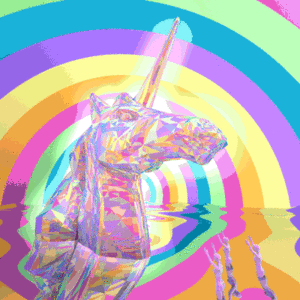 For angel investors, a unicorn is a $1B company…the ultimate status symbol for a startup.
And while I can't say The Boardroom's next startup is bound for "unicorn status", they have claimed the status of…
"The Startup With The Largest Boardroom Investment To Date".
This FinTech (Financial Technology) Startup is just one of the many private startup deals Boardroom members will be investing in this year. 
The best part is that the sector they're in has a VERY promising track record for huge acquisitions.
A few recent FinTech deals:
Intuit acquired Credit Karma for $7.1B

Visa acquired Plaid for $5.3B

Mastercard buys real-time payments unit from Nets Groups for $3.2B

PayPal acquired Honey for $4B
Just how big is the FinTech category? What are startups in this sector doing to disrupt the established names? What are some examples of startups in this space?
FinTech is any technology that improves and automates financial services. Specifically, these are tools that disrupt the existing financial industry.
Startups in FinTech offer alternatives to almost anything you could imagine. Lending, credit, accounting, investing, and saving — if it's financial, FinTech has a solution.
In most cases, the biggest and most innovative FinTech startups offer customers new and improved ways of managing their finances. By cutting out the middlemen or gatekeepers, these tools democratize and demystify the financial world.
We have been watching the FinTech industry for some time now. After looking at dozens of intriguing startups, we found one that was innovative enough to bring to our members.
When our next FinTech startup drops, be one of the first to invest (remember – Boardroom deals are Private deals).
FinTech Market Size
Here we have some of the latest data on the global FinTech market.
In 2016, FinTech startups raked in $17.4 billion in funding. That same year, 26 FinTech unicorns were collectively worth around $84 billion.
Two years later in 2018, there were 39 FinTech unicorns worth over $147 billion.
There is an enormous amount of funding being pumped into this space. The demand for FinTech tools and solutions grows each year.
Consumers, especially, have taken to this. FinTech has become a part of daily life. One-third of consumers use two or more fintech services regularly.
Disruptive Technology
Investors have wasted no time placing bets on FinTech startups. There is a healthy startup ecosystem including dozens of billion-dollar startups and thousands of newer, smaller ones.
So, what's all the fuss about? Why pay attention to FinTech over another industry?
Well, the biggest thing is its inherent disruptiveness. Many of the most successful startups have one thing in common — they disrupt Big Finance, challenge them on their own turf, and steal away younger and more tech-savvy consumers who will never go back.
Think for a moment — is there any part of your financial life that you aren't happy with? Does anything feel restrictive, unfair, or unpleasant?
If you answered, "Yes!" I guarantee there is a FinTech startup with a solution. Whether you are saving for retirement, managing your small business, or trading stocks, there is an easier way — just look to FinTech.
Of course, FinTech is also utilized by major financial corporations. We all like to talk about the little app that is making Berkshire Hathaway tremble, but in reality, big businesses use hundreds of FinTech tools each day.
Right now, startups are being acquired left and right, unicorns are ready to go public, and the demand isn't slowing down, it's speeding up.
The future of finance is one of more automation, freedom, and accessibility. Today's FinTech startups are building that future.
Our next FinTech startup will be entering The Boardroom soon and YOU can be one of the first to invest!
Let's look at some of the coolest startups that disrupt and improve finance.
FinTech Startups to Watch
1. 

Chime
Chime is a disruptive mobile bank that is stealing away market share by doing what the big banks can't or won't do. It is an all-in-one solution, offering customers savings and checking accounts with a mobile app that keeps them in charge.
These are no-fee accounts.
There are no overdraft fees, no minimum balance, no monthly fees, and no foreign transaction fees. Chime keeps customers connected to over 38,000 MoneyPass and Visa Plus Alliance ATMs. Savings accounts get 1% APY and customers can get their paychecks 2 days early.
All of that without ever having to step inside a bank. It is a modern solution, bringing banking into the 21st century.
Don't take my word for it — Chime is actually one of the fastest-growing banks in the U.S. and has garnered over $1 billion in funding!
2. 

Acorns
Acorns is making investing much easier. When you make a purchase, Acorns saves and invests the spare change. If you buy a pizza for $11.50, Acorns will automatically tuck away .50 cents for you. The money is then invested in a diversified portfolio to save for retirement.
Plant some acorns for yourself today, get some big ol' oak trees in the future.
This falls under the emerging trend of "micro-investing", which is led almost exclusively by FinTech startups.
It's like a psychological trick getting non-investors to invest. You don't need to do hours of research and fill out a bunch of paperwork, you just save pocket-change. It's a very simple and relatable concept.
Millennials, for example, have a tough time committing to investing and saving for retirement. While lower-income groups may lack retirement plans and pensions, and tools like this are an easy entry-point into financial security.
All in all, it's just a smart idea, getting people to stow away money for their future.
To date, Acorns has earned $207 million in funding and partnered with Apple, Nike, Walmart, Airbnb, Lyft, Macy's, and more.
3. 

TrueAccord
The next startup is modernizing and disrupting debt collection. Gone are the days of large men showing up to your door asking, "Where's da money?" Now, superhuman AI will just track you down…
In all seriousness though, this is a real solution that helps debtors and lenders alike.
Instead of cold calls or sending debt collectors, TrueAccord uses texts and push notifications. These modern, less threatening means are proven to boost customer engagement.
It's great for customers too. They get a safe platform to pay their debts — choosing the time, channel, and payment arrangement that works for them.
TrueAccord already works with WePay, Shopify, and oDesk, helping them to recover lost funds without losing customers in the process. To date, this startup has earned $47 million in early-stage funding.
4. 

Tala
Last but not least we have Tala. This is a data science and mobile technology company that offers financial services to underserved people around the world.
In countries like Mexico, the Philippines, Kenya, and Tanzania, many people have no credit history and no access to any form of borrowing. Financially, they are on their own.
Tala comes in and gives them personalized loans, allowing them to build a credit history. Through a simple mobile app, users can get a loan instantly — no banks, no barriers, just the power to build financial security.
Since 2011, Tala has earned $204.4 million in funding and established offices in Santa Monica, Manila, Mexico City, Mumbai, Nairobi, and Bangalore.
You can invest in a startup like these through our Boardroom Angel Investing service. We have identified a rapidly-growing, high-potential FinTech startup worth investing in.
Stay tuned for more insights into emerging industries and more access to incredible startup deals.